Many people use machine translation for convenience. The most widely used engine is Google Translate. However, in the translation industry, machine translation (MT) means something slightly different. The machine translation process is performed through a designated software, using linguistic algorithms. The content is thereafter edited by a language professional to ensure accuracy.
Renowned Computer-Assisted Translation (CAT) tools such as MemoQ and Memsource allow the use of machine translation. The translator needs to decide whether they would like to use the feature and activate it through the software settings before they launch the initial translation step. Even though some languages are not supported under this approach, translators and translation agencies do not just opt for this option – there has to be a certain reason, which usually is reducing the process timescales. For example, translation automation can magically translate thousands of words in seconds.
Since MT can produce unwieldy results, it is essentially helpful to know how to use it in order to avoid disparaging your translation project and aligned with your intended purpose. In order to trust machine translation, you must ensure that the content is thoroughly edited by a translation professional. This editing technique is called Machine Translation Post-Editing (MTPE), or simply Post-Editing.
Bonus Point:
Machine Translation Post-Editing (MTPE) Techniques
Memsource outlined the two most popular editing steps in machine translation:
Light post-editing (LPE): This method cares about the general flow of the text and probably grammatical discrepancies such as typos, punctuation, etc. Most clients opt for LPE based on their budget. Consequently, the post-editor only does so much, leaving room for some inaccuracies. If you trust the language or posteditor's job, the translation should be safe to use. We always emphasize the intended use of the final translation, and we ask all our clients to make sure that we are on the same page with regard to the quality demands.
Full post-editing (FPE): FPE is thorough editing that aims at addressing all discrepancies in machine-translated content. The post-editor looks at the grammatical, stylistic, idiomatic, cultural as well as syntactic aspects of the translation. A good FPE output reads as naturally as the target language. Even though its timescale is longer, it is the most recommended if you want to come up with the best quality. Lastly, this process does not replace final quality assurance (QA) measures already in place.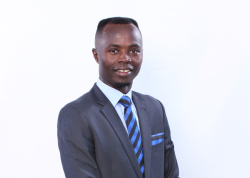 Latest posts by Sim Ngezahayo
(see all)